Dining at Farah Casablanca Hotel
Good restaurants and bar in Casablanca city centre, Morocco
With 3 refined restaurants in Casablanca (Morocco), a bar serving tapas and a tea lounge, you will indulge in a fine dinery experience when staying at Farah Casablanca Hotel.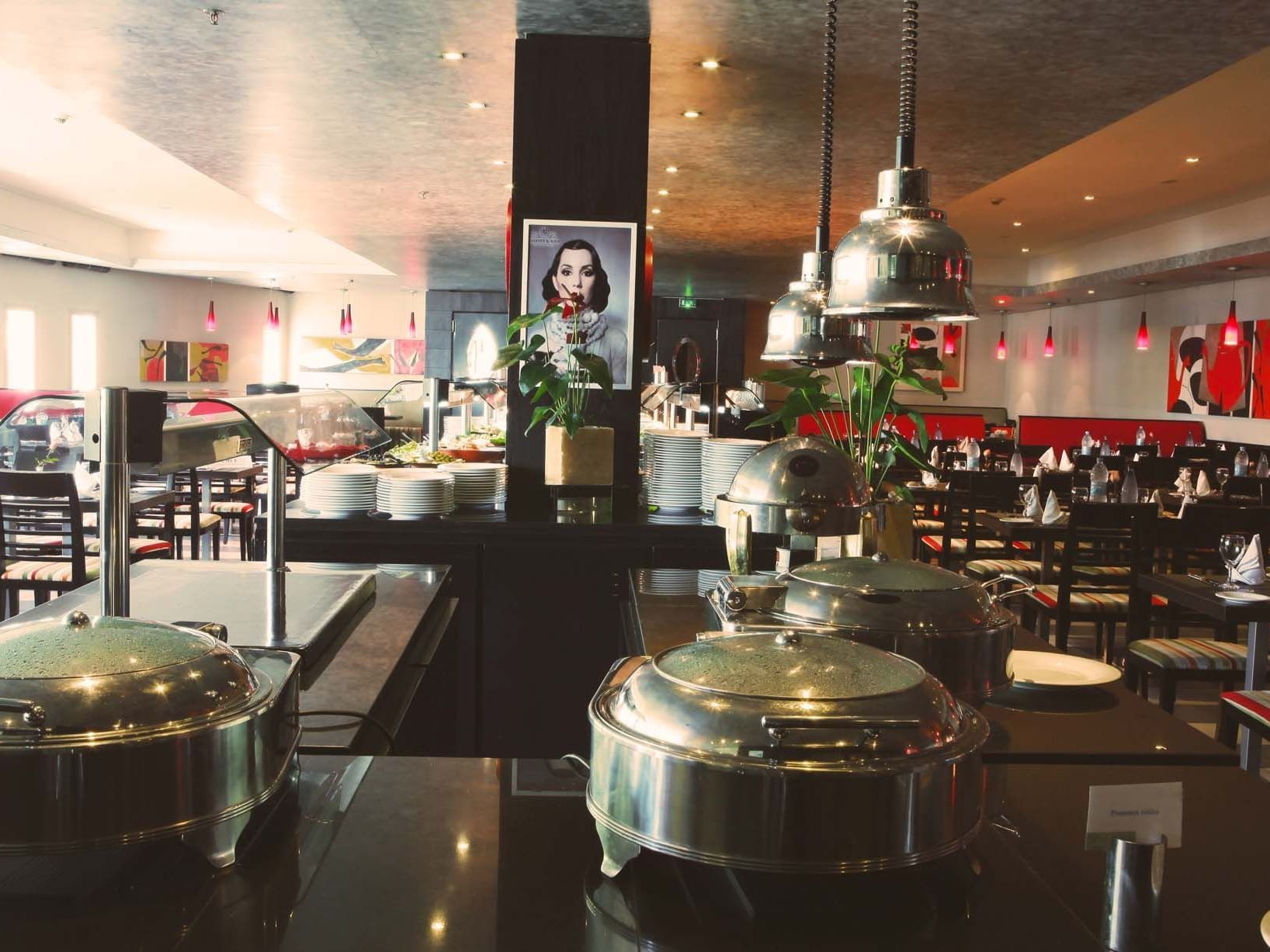 Les Quatre Saisons
Enjoy a rich and delicious cuisine at the "Quatre Saisons" which will be your restaurant for breakfast or buffet lunch and dinner.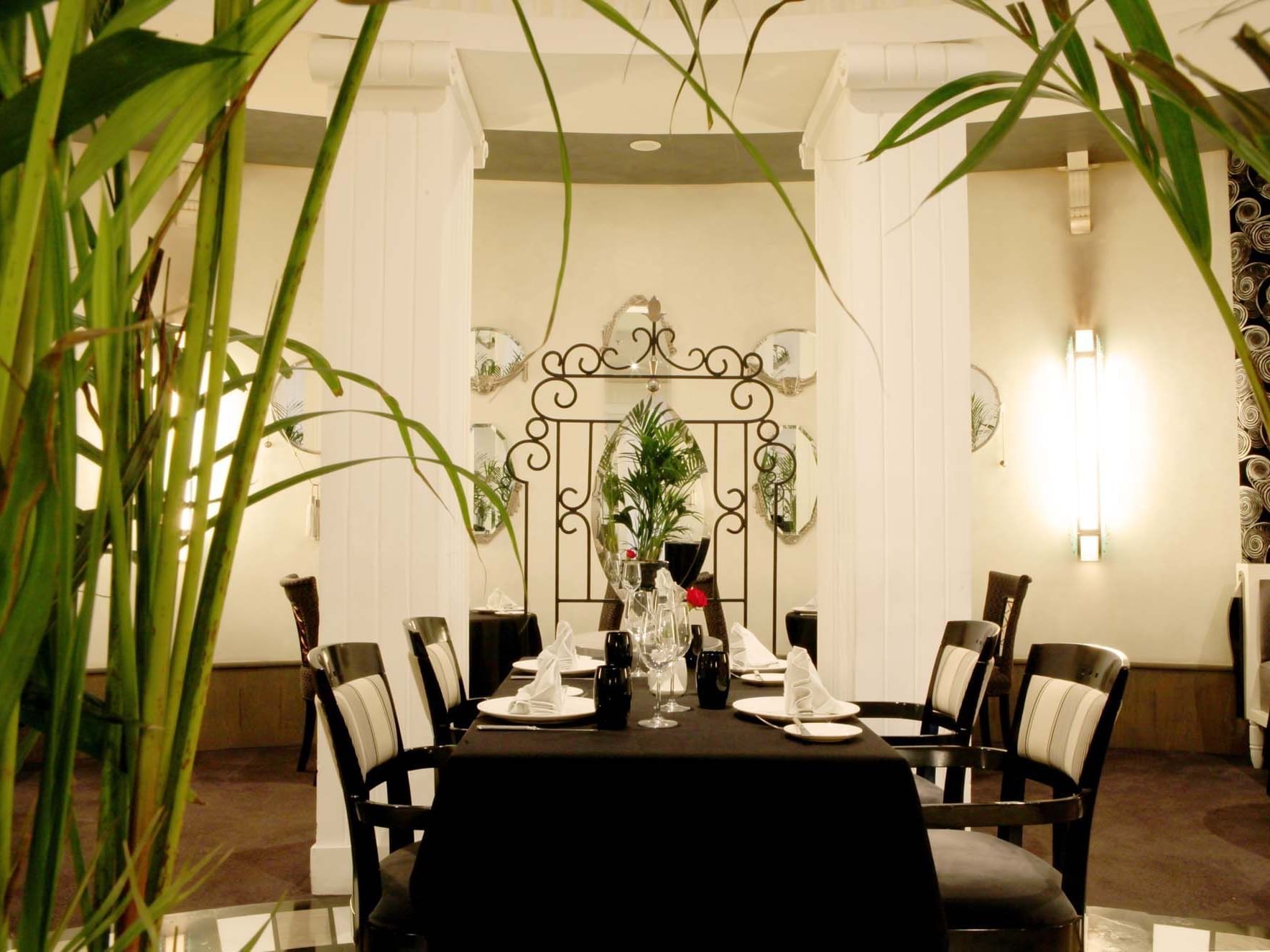 La Brasserie
La Brasserie: The Farah Casablanca Hotel invites you to discover the most luxurious restaurant, La Brasserie and its heritage of traditional French cuisine and its fascinating universe of fresh culinary Arts.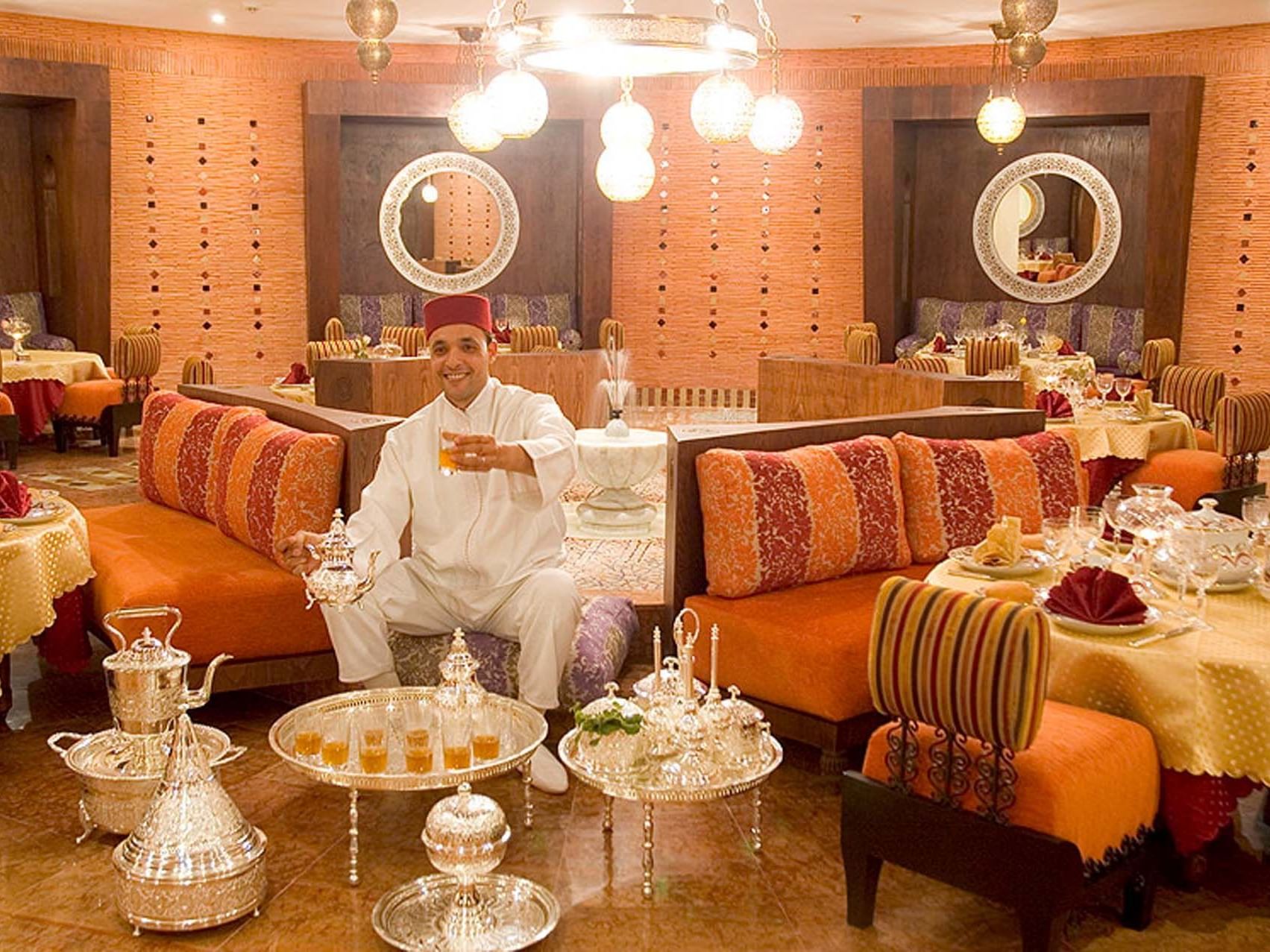 Firdaous
At the Firdaous restaurant of Farah Casablanca Hotel, you will taste the dishes that have made traditional Moroccan cuisine famous.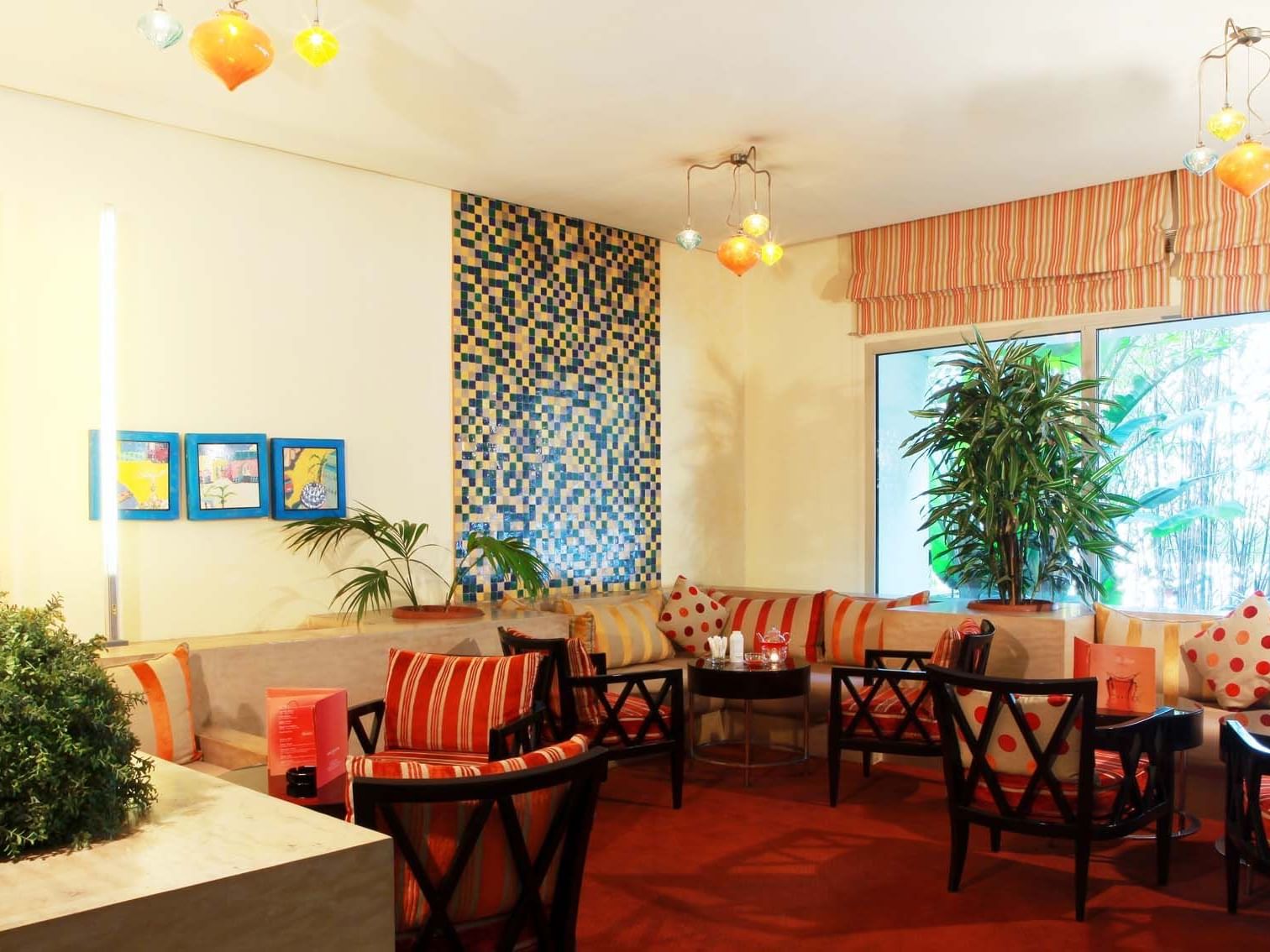 Tea Lounge
Multi-sensory Rendezvous and moments. The destination where good wine lovers and those passionate to share a friendly moment can go, for a multi-fragrance experience.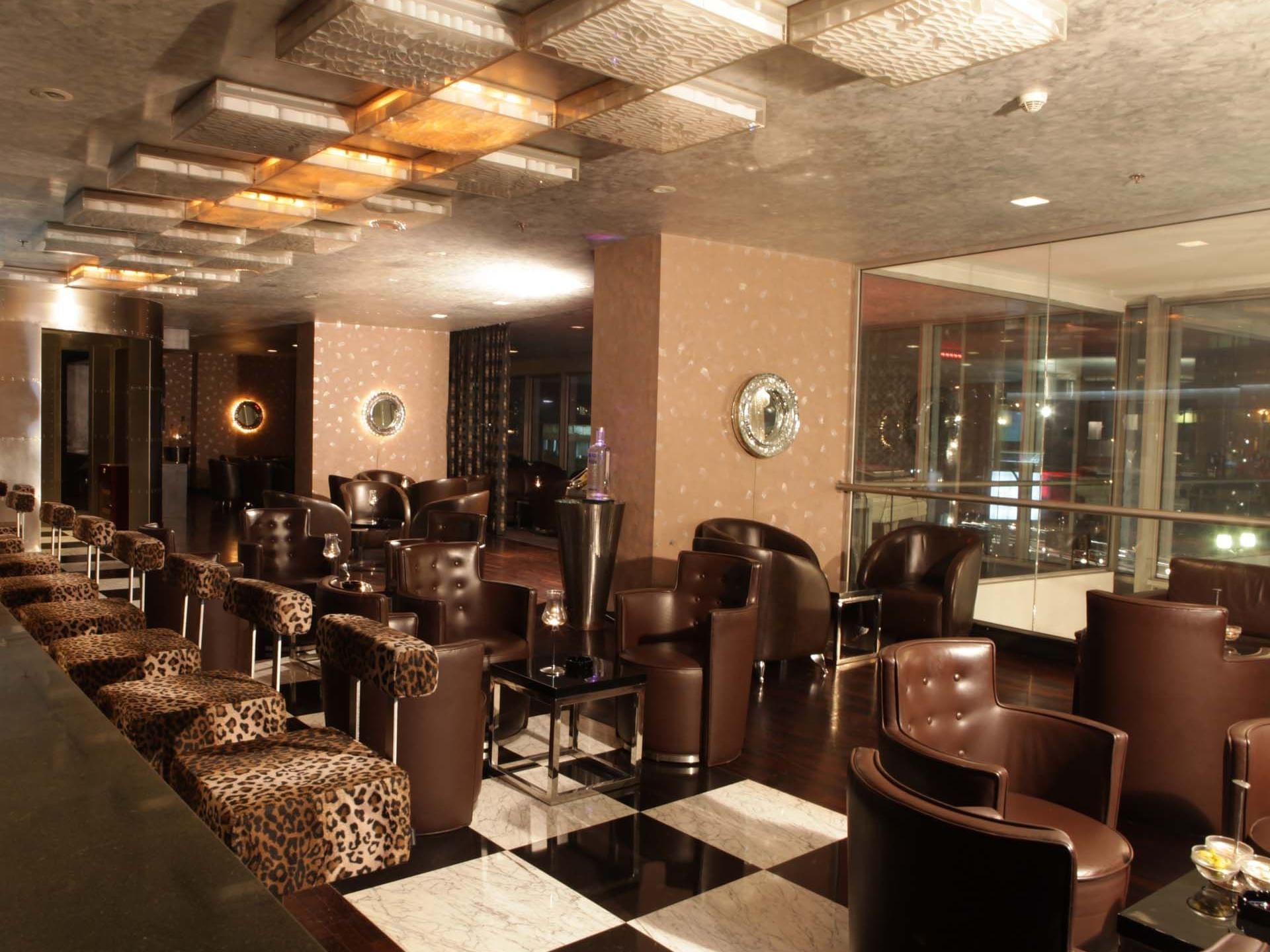 Le Jazz Bar
Jazz-Bar Open all days with auspicious entertainment every Friday and Saturday evening... A bar atmosphere newly redesigned to meet the demand of loyal customers.